A few months back, we interviewed Nick from LEP Fitness in Sheffield about his experience in delivering digital fitness classes and how COVID has affected the fitness industry.
Now that fitness venues are allowed to reopen, we catch up with him again to find out how he's found reopening in this new 'normal' world and the reaction of his customer-base. From making his clients feel at ease to potential further lockdown restrictions in localised regions, we get his perspective on life as a fitness instructor after lockdown
Nick, great to speak to you again. Can you sum up your experiences since reopening after 4 months of lockdown in a few words?
It's been fantastic to see clients in the flesh. I enjoyed doing virtual personal training sessions during the lockdown, but nothing beats seeing people face-to-face.
Currently, I'm doing 60% of my classes face-to-face, and 40% of my classes online. This is due to specific clients being in the vulnerable category, and many people feel more confident/comfortable to train in the comfort of their homes.
What have you seen, or what you have done yourself, to give customers more confidence?
I'm in a fortunate position because I have a large outdoor space where I can take classes. I also have a private personal training studio that is easy for me to keep clean.
The personal training studio has 4 meters worth of sliding doors (for airflow) and plenty of space to maintain social distance. It's probably one of the safest gym environments you can get.
Have you noticed a change in customer behaviour or attitude since you've been giving classes again in-person?
Understandably both myself and clients were hesitant and slightly scared at the beginning. It was a little strange at first, but after a week, it all fell into place. We've all adapted well.
Clients have been extremely conscientious and respectful to others and have followed the guidelines to the letter. The clients I work with are now used to the new system, and it's become the new norm.
What would you say to instructors like yourself who are still hesitating in opening up again?
It depends on their current position. I appreciate that they may be limited with what they can offer and that it's very unsettling with all the uncertainty and government changes. That said, there are lots of opportunities and ways to adapt during this period.
"It's about focusing on what you can do, rather than what's out of your control."
There is a huge demand for fitness (I would say more than ever) - many people gained weight during the lockdown and have suffered mentally, physically, and emotionally. As a fitness provider, you are extremely valuable during this time, so make sure to capitalise on your skill set and help as many people as possible in your local/online community.
Lockdowns and restrictions seem to spring up a little unexpectedly in different geographical areas. What do you think instructors can do to mitigate that?
Yes, it's unsettling and hard to predict. We need to have plans to cover all scenarios. It's good to have a mixture of both in-person services and online offerings.
As well as having a face-to-face coaching set up, I would recommend trying (if you haven't already) doing virtual classes via MoveGB or 1-1 coaching sessions via Zoom. It's incredible how well it can work, and it will give you some security if your local area goes into lockdown.
Is anything now working better than before in terms of class type, activity, technique?
The class structure is the same. The only difference is that each client has a 5-metre square training space. The exercises are the same and set up, however I've just created more fun and interactive games to make sessions fun and replace partner work.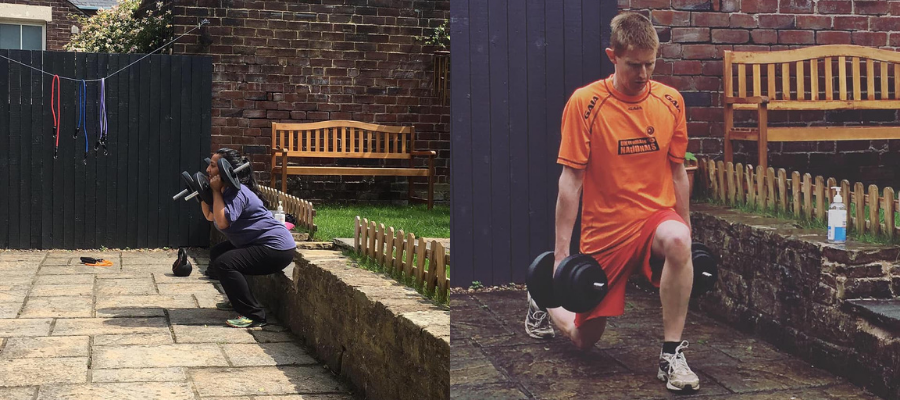 When you reopened, did you see a pent-up surge in demand? How has that continued?
Yes, even during the lockdown, there was a surge of enquiries for online personal training and virtual fitness classes.
As soon as the gyms were allowed to re-open, my enquiries went through the roof! My enquiries have doubled. I've gone from 15-20 enquiries per month to 40+ per month. It's been like this for the past two months - the demand is there and it is extremely high.
Are you trying anything different to get new and old customers through the door?
Not really, I'm just focusing on what's required for people right now, which is weight loss, fitness, and boosting mental health. I know I'm highly skilled in these areas and can help lots of people, so I'm just focusing on adding as much value as possible in coaching sessions.
I'm also writing more content on my fitness blog, creating ebooks, recipe books, and freebies to help people during this challenging period.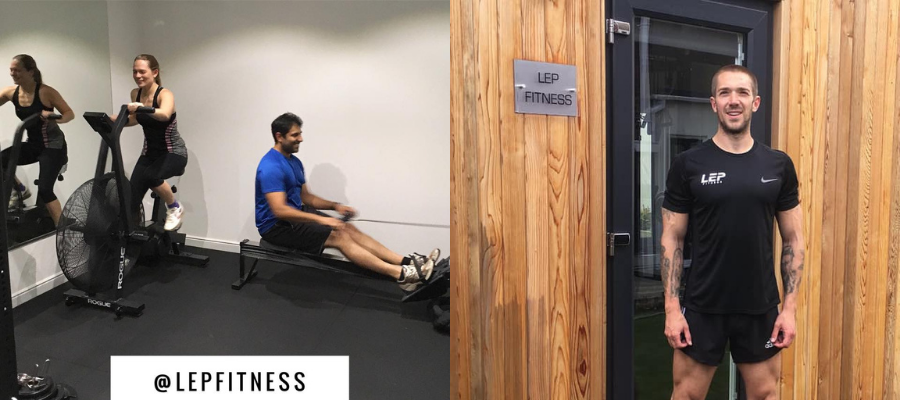 What's your focus for the short and medium-term?
It's to keep doing what I'm doing for the short term, which, as I say, is a mixture of face-to-face and virtual fitness classes. I can see this being the way until at least January 2021 (maybe longer, who knows?).
LEP Fitness has also recently started doing sports massage therapy. Lots of people have suffered from being stuck at home on computers all day. There's a real demand for sports massages and posture correction work. Finally, I'm also looking to hire another personal trainer so that I can offer more classes.
Thanks so much, Nick! Best of luck with your venue during these trying times.