When you've turned your passion into an actual job, you're living the dream… right? But the journey of launching your own fitness business and brand is only just beginning, and there's a lot of hard work which has to go into it to make it a raging success.
You need to begin thinking about marketing and how you're going to amplify your classes to an audience of potential customers. It takes a lot of effort, patience and perseverance, but it all pays off when you create a loyal following of motivated customers who look forward to your next session!
We spoke to the incredible ladies from Play Tone - a hula hooping and rollerskating MoveGB partner in London who champion the FUN in fitness and are focused on how the art of PLAY can be beneficial to the physical and mental state of their community.
Play Tone have nailed their branding and are making waves; from carefully selected and effective partnerships to fun, funky events, we find out all about how they run their world.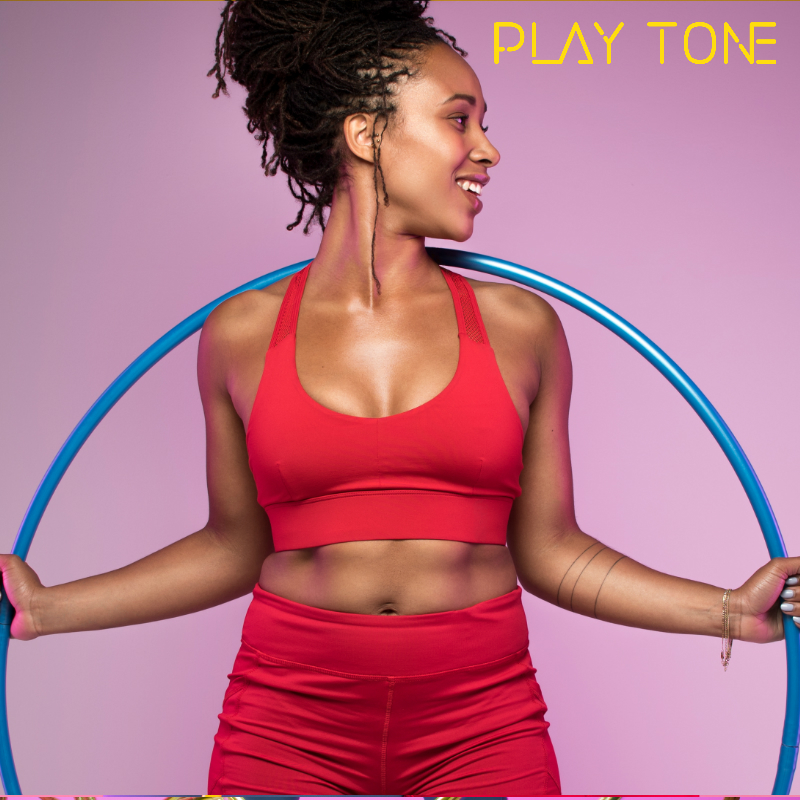 Play Tone: How to market your fitness niche
Who are Play Tone?
Obie and Tinuke met each other at a hula hoop class years ago. Obie is a lead performer of Marawa's Majorette World Record holding troupe. She already taught hula hooping in Shoreditch, but it wasn't until she met Tinuke who had just returned from a rollerskating role in Starlight Express that their business took off.
After a summer of working together at various pop-up Roller Discos, they realised that their love for fun fitness, such as hula hooping and skating, could transform into something big! Play Tone have now played with thousands of people at various classes, courses, training, workshops, tours, pop-up Roller Discos, plus other alternative events.
What does Play Tone mean?
Play Tone was born in May 2018 from Obie and Tinuke's desire to create a place where others could join the fun and unleash their inner child.
As a nation who really needs to relearn the art of playfulness, it turns out that many people are really willing to open themselves up to the fun and play factor… They just need permission and that's where PLAY TONE comes in. There's meaning and importance in Play Tone's business name:
PLAY:
Play, joy, and spontaneity are rooted in all of our hearts. Play therapy can help individuals communicate, explore repressed thoughts and emotions, address unresolved trauma and experience personal growth. It's widely viewed as an important, effective, and developmentally appropriate mental health treatment.
For adults, play continues as an important vehicle because it fosters numerous adaptive behaviours including creativity, role rehearsal and mind/ body integration, which can often be overlooked. Play can increase our self-esteem and it invites access to states of well-being as well as silliness and joy! It has never been more important to find the play in your day.
TONE:
Toning up is all about being and feeling strong, firm and happy inside. Not starving ourselves with extreme diet plans. Rather than feeling like we all have to run 10 miles every day, Play Tone are big fans of workouts that fall in the less-is-more category and have recently (seemingly) become the fitness activity of choice. Tone up and turn it up!
How has Play Tone developed over the past year?
Last year we focused on classes at our HQ in Southwark's Africa Centre and various pop-up events. We had a mega launch party which was epic as it was the ultimate showcase - it was magical and a great way to introduce our classes.


We then began collaborating with other brands, such as Frame Fitness and Edinburgh Boardwalk Roller Disco. It was a great way to expand our brand awareness and gauge where would warmly receive more pop-ups with us.


At the start of 2019, we launched regular PT classes at the ultimate pop-up Roller Disco: Roller Nation. The PT family is growing and it's great to create another arm of our community.

We've certainly been busy and we're now at the stage where we can franchise pop-up playgrounds with a bunch of skilled and talented instructors, creating new merchandise, setting up weekly classes at various venues across London and launching a new partnership in Dalston (May 2019): PLAYTONE X PARADISE (HOOPERMARKET).

But we won't stop with just the UK - we're hatching plans and organising a bunch of extra workshops. Plus we have a tour schedule starting with LA and rolling through to Barcelona this year!

And beyond the fun stuff, we're also working on the business side of things by looking into ways to further fund community projects through grants…. But life couldn't be more exciting! We found a way of making a living doing what we love, so we couldn't ask for things to be any different.



What obstacles did you encounter when beginning your classes?
Venue hire was a right mess. Mixed up room bookings and last minute changes of location really stressed us. We had got fixated on the idea of having a permanent base for all our sessions, but high commercial lease prices made us realise we could work better having multiple locations.
We can move around and that way we can reach lots of new people across London - we want to be everywhere! We want to run multiple projects as people follow us for 3 months in one location, then we move onto a new area. For us, it's about bringing a fun experience to new venues and touch different parts of the city.
Growing a class is similar to having a baby. It takes around 9 months to build a community of people who want to learn, share, create, grow and play! It's a fun rollercoaster. And despite the issues we first faced, our class numbers have now grown to full capacity. Most classes are booked weeks in advance so we have to schedule in more slots.
How do you promote your classes in London?
Collaborating with partners such as MoveGB has really helped us as we need a platform which promotes our sessions and supports our ethos. Move is all about the fun in fitness and also showcases other really cool alternative workouts, which we love.
We're breaking into two different worlds: circus/performance and health/fitness. The alternative fitness industry is booming and we know what we bring to the market is very unique - many 'alternative workouts' are packaged differently but provide the same thing.
Play Tone provide authentic alternative workouts that really do get you fit and keep the fun factor. People want to have fun whilst burning calories and also get the chance to make some new friends. The market is saturated with yoga and other alternative practices, but now finally aerial and circus arts are entering the fitness scene. And we provide a great meld of two alternative workouts!
Word-of-mouth of our attendees has also really helped us expand. If you fall in love with our classes, you'll want to bring all your friends. It's so important to provide a great experience for your attendees so you get the magic word-of-mouth marketing.
Plus we work with sponsors who in turn help us out with promotion. We work with Rookie Skates who provide us with skates that people can hire off us in the sessions. They are quite an iconic UK skate brand, so our collaborations have helped spread awareness of Play Tone.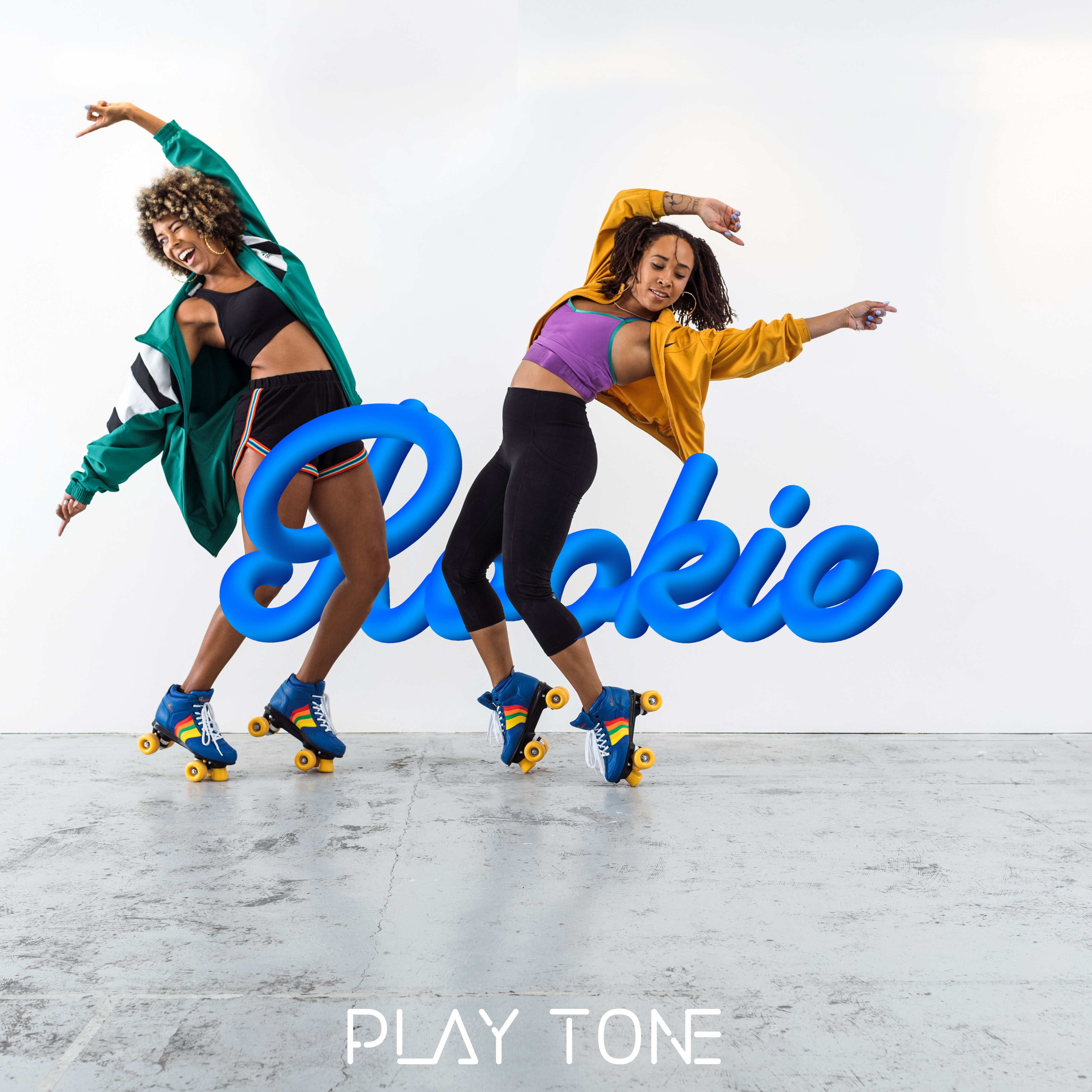 Fancy finding out more bout Play Tone? Or are you wanting to try out their skating and hula sessions for yourself? Check out their two locations and activities below!