Alister Rollins, renowned fitness industry entrepreneur and expert in member retention, has launched a new business to help operators drive greater engagement and monetisation of customers. The Move Technologies business brings across some of the core team and powerful technology from MoveGB to help drive its growth.
Alister explains, "During the pandemic, MoveGB diversified rapidly to help many of its clients with tech to deliver virtual content to their members. As the market evolves, operators are going to need to provide a deeper digital focused customer experience. It's a natural step for us to focus on meeting this need via a new Move Technologies brand, whilst MoveGB continues to operate as its own consumer facing fitness marketplace".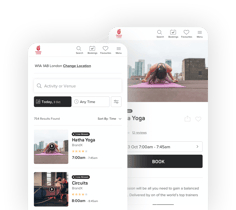 Move Technologies has released its first product, Virtual Studio, with some of the UK's largest operators licensing the technology including Places Leisure, Fusion Lifestyle and Parkwood Leisure. In addition, there has been rapid growth globally via partnerships with leading organisations including Les Mills International and Jonas Fitness, who help promote the platform to their clients in different markets.
Already a ukactive Strategic Partner, Move Technologies has joined their Digital Futures Advisory Group to help accelerate the sector's transformation.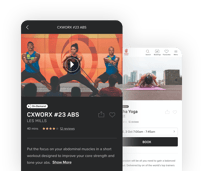 "As well as continuing to help operators deliver the best virtual content for its members, Move Technologies will be introducing new white labelled products to the market over the coming months, designed to drive greater sales conversion, engagement and retention, thereby enriching operators' digital ecosystems and the end to end experience of their customers ," Alister says.
For further information contact:
sheyde.bolton@movetech.cc
About Move Technologies:
Move Technologies provides our clients with powerful white labelled digital products, all of which are designed to better monetise your prospect and customer base whilst keeping your members physically active and connected with your brand and community.
We are a data and insight led organisation ensuring that our platforms deliver proven solutions to optimise your digital customer experience, meaning you can focus on the things you do best